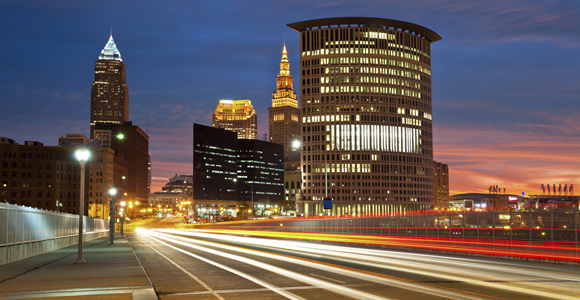 The Center for Population Dynamics (CPD) is an affiliate of the Center for Community Planning and Development at Cleveland State University's School of Urban Affairs. CPD aims to help partner organizations competitively position Greater Cleveland for economic and community development. It will do so through the lens of migration, knowledge diffusion, and culture.
The mission of the Center for Population Dynamics is rather simple: to answer to leading trends flowing into the region as opposed to the lagging trends flowing out. This will be accomplished through innovative analyses that look beyond broad-brush metrics to uncover trends that epitomize the future of growth. Past work can be found here.
CPD also houses the Urban Theory and Analytics (UTA) program, which deploys interdisciplinary methods from the emergent field of computational social science. Its subject matter expertise is on economic, community, and human development, with a geographic focus on the Rust Belt. Specifically, UTA simplifies the complex of how and why the global economy changes, and how those changes become manifest in regional economies, neighborhood conditions, and ultimately individual wellbeing. UTA's endeavors, then, prioritize knowledge generation that aims to fix societal problems, rather than gloss over or add to them.