About the Program
Mission
The mission of the Community Planning Program is to encourage community prosperity and the conservation of natural, agricultural, scenic and historic resources in communities through balanced planning and development. This mission is accomplished through public education and technical assistance to promote practices which achieve a balance of conservation and development. These include planning, zoning, design, and construction measures to improve the quality of developed neighborhoods, retain historic structures and character, conserve open space and natural features, and improve environmental quality on land that is to be developed or redeveloped.
History
In 1996, the Countryside Program was established as a project of the Western Reserve Resource Conservation and Development Council. In its first 10 years, the Program conducted over 300 workshops, and over 200 technical assistance projects. Since 2006, the Program has taken on a new life as part of the Urban Research and Service Centers at the Levin College, under the Center for Community Planning and Development. The Program has coordinated the Ohio Lake Erie Commission's Best Local Land Use Practices program, an outreach program assisting local governments with implementing Balanced Growth practices. Since then, the Program has continually expanded its outreach and expertise, both under the Balanced Growth program and in independent projects, focusing on sound local government decision making.
Accomplishments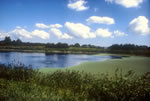 In 2002/2003, Kirby Date led the Local Best Practices work group for the Ohio Lake Erie Commission's Blue Ribbon Panel on Balanced Growth. She is the author/editor of the Best Local Land Use Practices document of the Balanced Growth program, recently expanded and redeveloped in 2012 as part of a set of statewide resources available on the Ohio Balanced Growth web site. Since 2006 she has led the Best Local Land Use Practices Program for the Ohio Lake Erie Commission's Balanced Growth Initiative. In 2005, the program published Case Studies in Family Land Conservation, the culmination of a three year project to assist 15 landowners throughout the region in early decision-making for their land. The Program has also assisted individual local communities with planning projects, including a downtown district plan for the Village of Jefferson in Ashtabula County; a comprehensive plan for Southington Township; a retail market analysis and economic base analysis for the Village of Middlefield; a retail market study for six Cleveland neighborhoods, and a housing market analysis for the City of Oberlin. Ms. Date led the Northeast Ohio Sustainable Communities Consortium's Quality Connected Places working group in 2011, and currently serves on the City of Cleveland Office of Sustainability's Forest City Working Group.